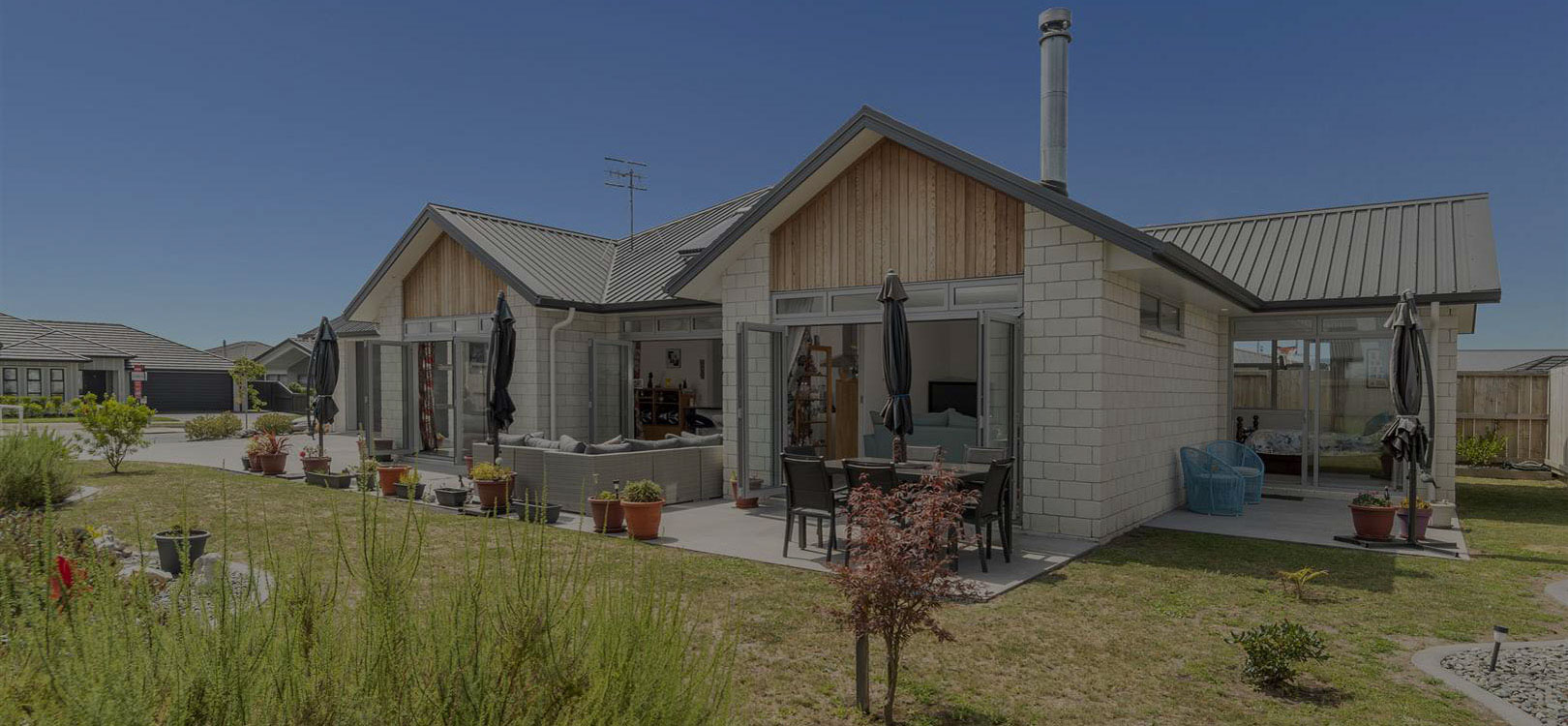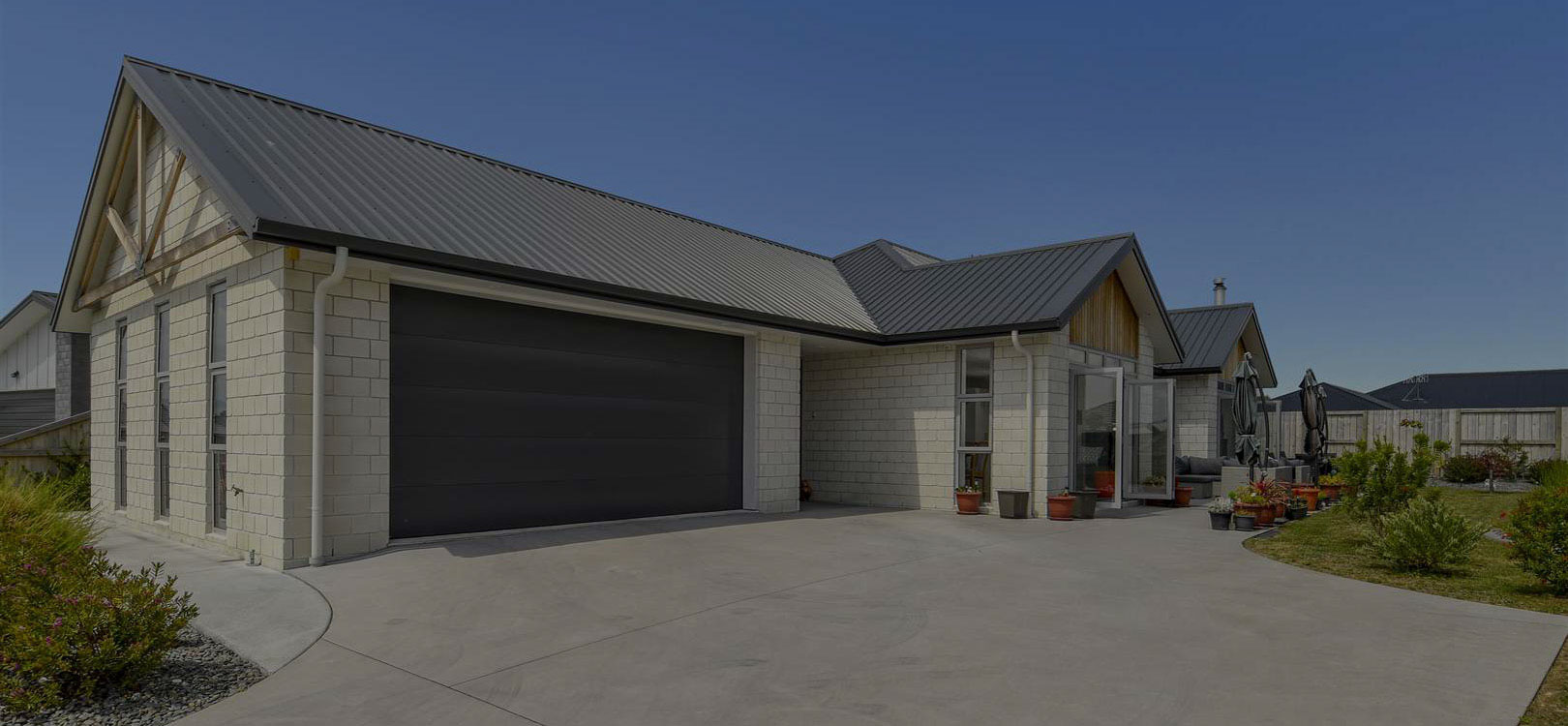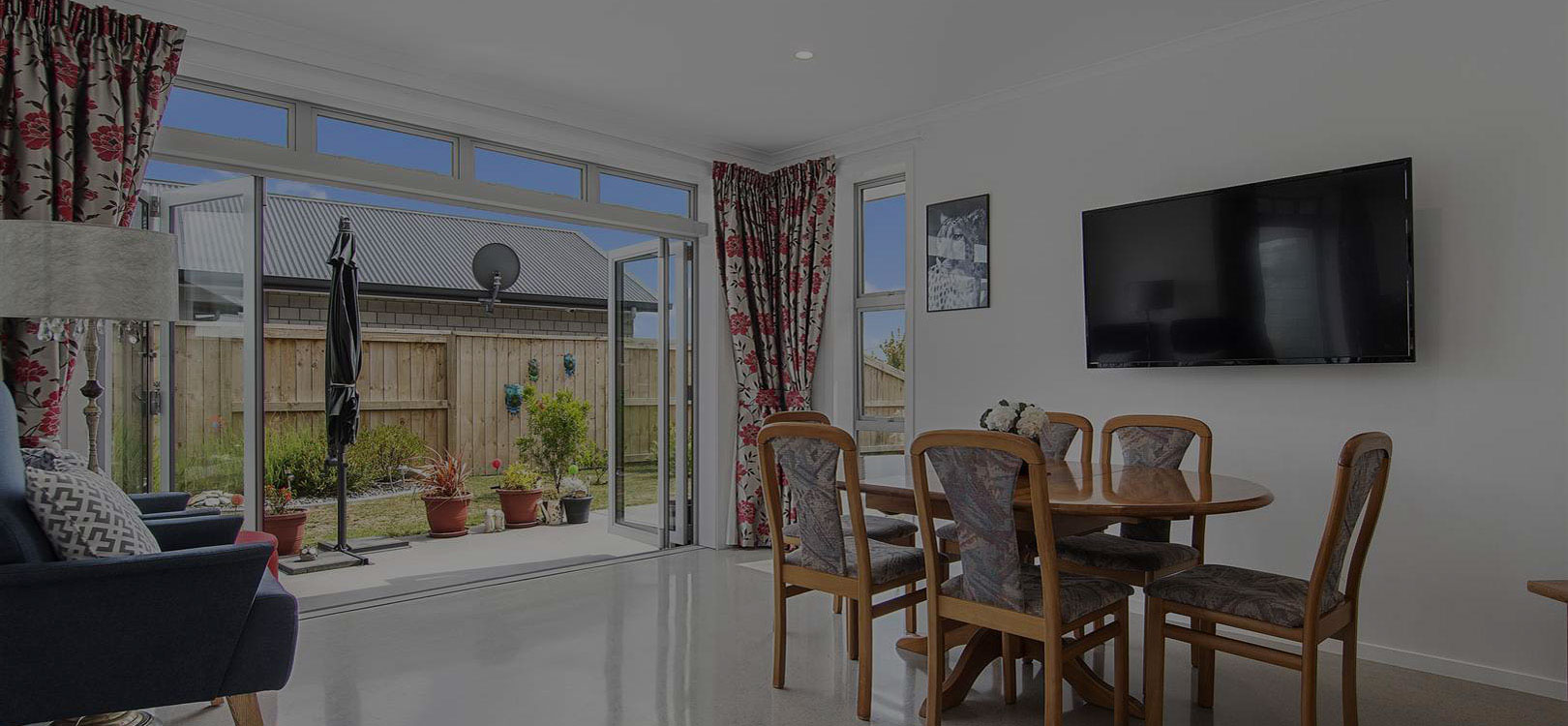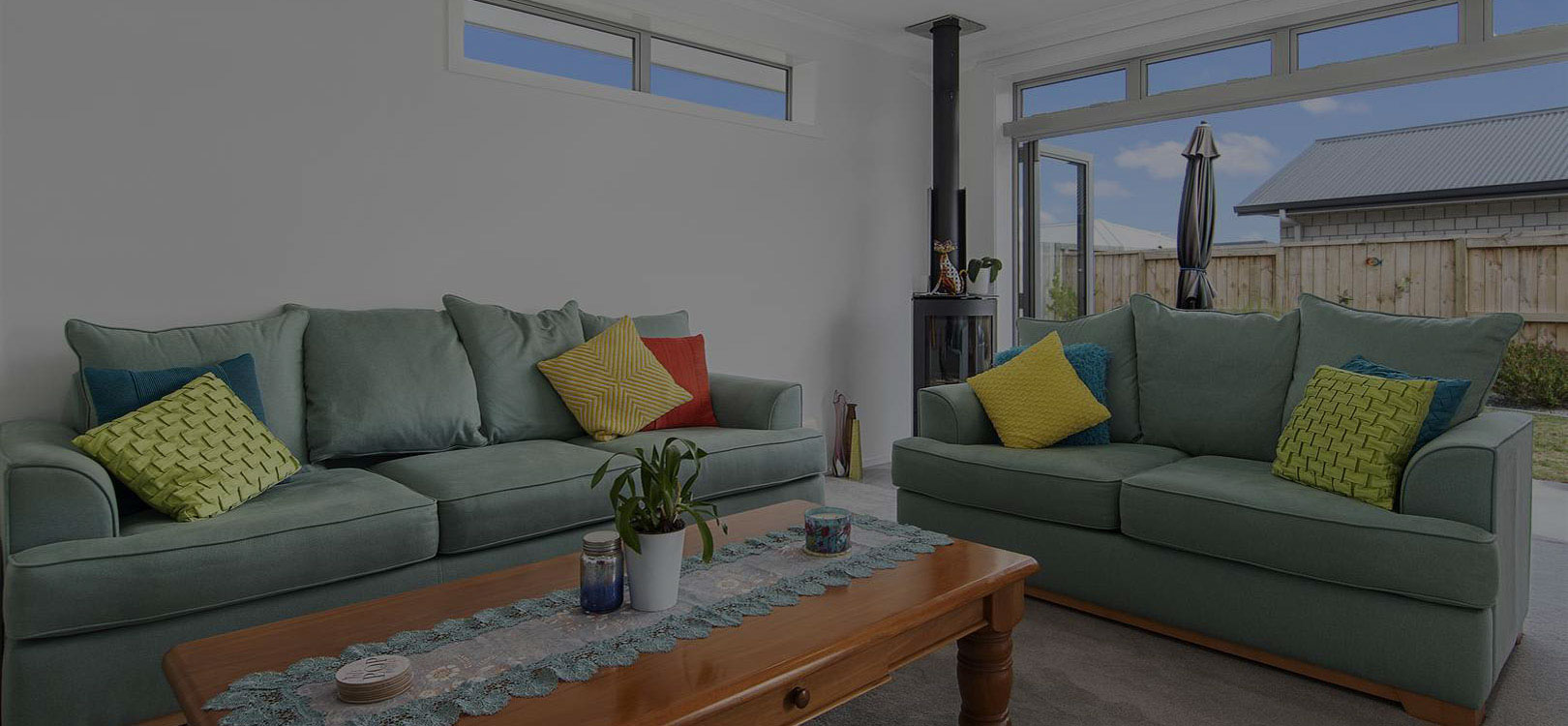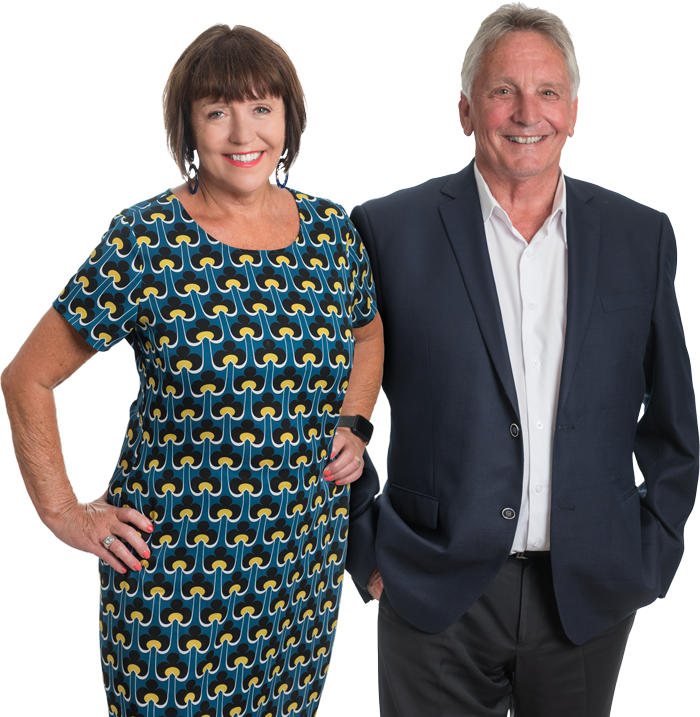 Testimonials
"Tony and Michelle took the reins of selling our house from start to finish, taking any house-sale-hassle out of the process. Selling a house is stressful, we are told, but not with the Hutchbys. Michelle and Tony kept us informed at every step and made our house sale an easy one. Plus, they got top dollar for us."
"We met Tony and Michelle whilst they were selling our neighbours property. They achieved an amazing result, which resulted in us also listing our property with them. They were very easy to deal with and most importantly personable. We will forever be grateful that they helped us sell and achieve our dream. Will definitely recommend them to anyone I know looking to sell."
"A quick email to acknowledge one of your sales team, Tony Hutchby, I have visited open homes over the past month that he has conducted. His Knowledge, and ability to provide details of the properties is exceptional, as well as his willingness to go above and beyond to try and find the right house. For us is fantastic, he would also have the best follow up, something rarely found in today's market. Thank you, keep up the great work it's noticed!"
"I would like to thank you both for the excellent job that you did for selling my section at a good price. The price that you achieved for me is not only higher than the CV of my section but also better than my expectation. Your hard work, professional expertise and systematic friendly approach made the whole process such a breeze for me.  I was very pleased with your friendly communication and providing clear and accurate information. I also commend you for your good ethics, honesty and sincere advice. I have had a pleasant and happy experience with you I will have no hesitation in recommending you to anyone who would like to buy or sell any property."
"Michelle & Tony thank you for your wonderful service as you helped us prepare for the sale of our house, the way you laid things out for us and the actual sale going through so quickly and flawlessly.  Thank you also for the wonderful gift voucher for the meal at Harbourside Restaurant- we have been very spoilt. Thank you Irene, Tracey & Brett."
"Michelle & Tony we both want to thank you so much to you both, absolutely amazing result, you were both positive and upbeat, made a huge difference to my stress levels so thank you, thank you. Still in shock what an amazing price we were a little bit hesitant on Auction but without it we now know we would never of achieved this amazing result."
"Thank you so much Michelle & Hutch we appreciate all your expertise in making selling our house so stress free and getting an amazing result pre-auction. Our favourite real estate agents. Now we can move into our forever home, cheers"
"Our home was tenanted and we were going overseas. However, once we signed with Team Hutchby our worries were over. They made sure our house was spot less, the repairs all completed once he tenants vacated and then they organised the staging and Wow it was on the market ready for the open homes prior to the auction. However, within 16 days on the market our home was sold. Michelle and Tony treat every home as if it is their own and the fine details are never missed. Michelle and Tony are wonderful to work with, they keep you fully informed on the progress of the open homes and have great personalities to welcome any prospective buyer or seller, they are honest and hardworking and will not let you down. We wish to thank you so much Michelle and Tony for making the sale of our home so stress free and easy."
"Thanks Michelle and Tony for the effort and dedication you both put in to achieve that brilliant result with the sale of my cousins house in Otumoetai. I was very impressed with schedule of events and very high level of knowledge that led to a great result at the auction. I really appreciated the ongoing communication that kept me in touch with how things were progressing.I know a lot of people are moving out of Auckland lately and if I hear of anyone thinking of Tauranga I will not hesitate in recommending the Hutchby Team at Harcourts"
"Heartfelt thanks for your support, guidance and good humour throughout the marketing process for our property. You put together a great campaign, kept us informed and took every opportunity to engage with prospective purchasers. It has taken a couple of days for us to " digest" the successful auction result. Thank you, Team Hutchby, for a great outcome!"
"Michelle brings new meaning to the definition of hard work. She is dedicated and relentless in pursuit of the goal of selling the property. Very focussed and pays attention to detail. A person who is very easy to deal with. Her and Tony are both superb agents and we both have no hesitation in recommending them to any potential vendors.  They sold our house well above asking price. Thank you both."
"Michelle and Tony, we thank you both for the time and help you gave us, it made the whole stressful situation easy.  By keeping us informed each step of the way it made us fell "First Priority".  Both of you were very professional, friendly and went above and beyond what was expected by sorting out all the issues."
"We have to say the whole sales process has been a very pleasant and memorable experience thanks to the professional guidance of you two.  Your professionalism and experience has been so welcome and comforting during a really testing time for us both.  Your patience has been tested and your response has been remarkable.  We have been blown away by your marketing and today we achieved a fantastic result in the auction room.  We will always recommend you two to anyone selling their houses. Thank you both so much."